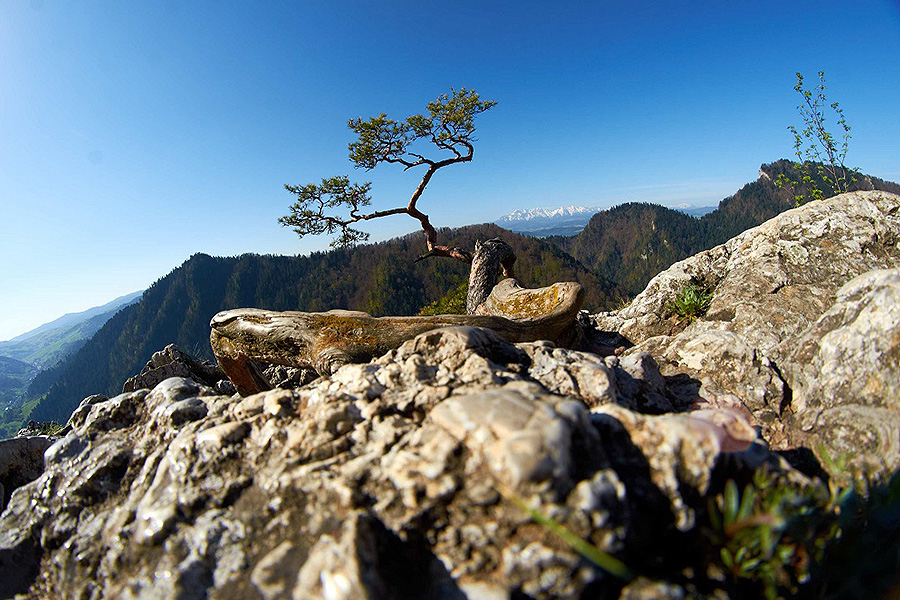 Pieniny National Park
Pieniny is a part of the limestone and dolomite rock strata. It stretches from the Moravian Gate towards Marmaros in Romania in the length of about 550 km where it makes the border of inner – crystalline and outer – flysch Carpathian Mountains. Pieniny is located in two states, Slovakia and Poland. It belongs to districts Kežmarok and Stará Ľubovňa in Slovakia and to Nowy Targ in Poland. Pieniny borders in the north with Gorce Mountains and Sadeckie Beskids, in the south with Spišská Magura, in the west with Belianske Tatras and in the east with Ľubovňa Uplands. The length of Pieniny is about 35 km and its width is up to 6 km.
Complex geological basis and various resistance to weathering created a base for diversified and aesthetically appealing relief of the whole region. The area of Pieniny was formed mainly by the Dunajec River which made its way/has cut through the resistant limestone rocks in canyon-shaped gorge. The superelevation of the rocks above sea level in the Tri Koruny Massif (Three Crowns Massif 982 m) reaches 520 m.
Pieniny area is divided into three parts
Pieniny sú územie, ktoré je príznačné svojou malebnou krajinou so zachovanými prvkami ľudovej architektúry, úzkymi švíkmi políčok pretkávaných strmými medzami, lesíkmi ktoré na hrebeňoch dopĺňajú hlboké lesy.
Je to územie, ktoré obdivujú mnohí anorganici pre komplikovanú a veľmi zaujímavú geologickú stavbu, botanici a zoológovia pre výskyt jedinečných a vzácnych druhov fauny, flóry a ich biotopov, krajinári pre prekrásne spolužitie človeka s prírodou, ktoré vytvorilo malebnosť a čaro tunajšej krajiny. Nie náhodou práve toto územie je kolískou medzinárodnej ochrany prírody v Európe.