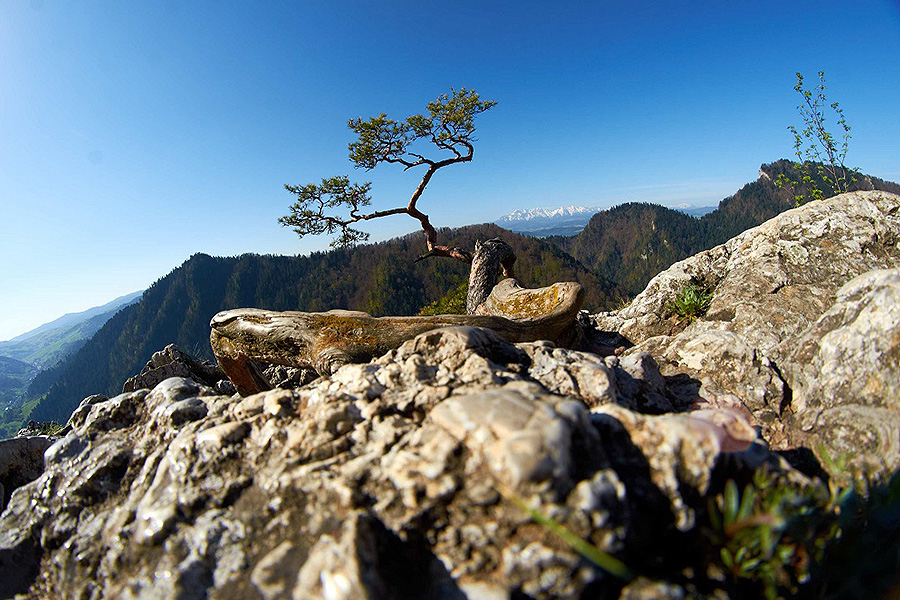 Pieniny National Park
Pieniny is a part of the limestone and dolomite rock strata. It stretches from the Moravian Gate towards Marmaros in Romania in the length of about 550 km where it makes the border of inner – crystalline and outer – flysch Carpathian Mountains. Pieniny is located in two states, Slovakia and Poland. It belongs to districts Kežmarok and Stará Ľubovňa in Slovakia and to Nowy Targ in Poland. Pieniny borders in the north with Gorce Mountains and Sadeckie Beskids, in the south with Spišská Magura, in the west with Belianske Tatras and in the east with Ľubovňa Uplands. The length of Pieniny is about 35 km and its width is up to 6 km.
Complex geological basis and various resistance to weathering created a base for diversified and aesthetically appealing relief of the whole region. The area of Pieniny was formed mainly by the Dunajec River which made its way/has cut through the resistant limestone rocks in canyon-shaped gorge. The superelevation of the rocks above sea level in the Tri Koruny Massif (Three Crowns Massif 982 m) reaches 520 m.
Pieniny area is divided into three parts
Pieniny is the area significant by its picturesque scenery preserving the features of folk architecture, narrow fieldstrips interweaved with steep balks, small forests accompanied by deep forests on the mountain ridges.
It is the territory admired by many inorganics for its complex and very interesting geological structure, botanists and zoologists for the presence of unique and rare species of fauna, flora and their biotopes, landscape painters for the beautiful coexistence of man with nature that made the picturesqueness and charm of the present country. This makessuch a beautiful piece of land the place of international preservation of nature in Europe.